Crow Wing Township Roads and Maintenance
Crow Wing Township maintains approximately 40 miles of roadway, most of which is paved. The township is proud of the condition of it's roads and continues to strive to provide a safe and comfortable network for the travelling public.

Supervisor Doug Kern works directly with road issues. If you have questions or wish to report a problem with a township road, he can be reached at 218-820-2021.

Roads Maintained by Crow Wing Township
40th Avenue
50th Avenue
60th Street (alternate years)
70th Street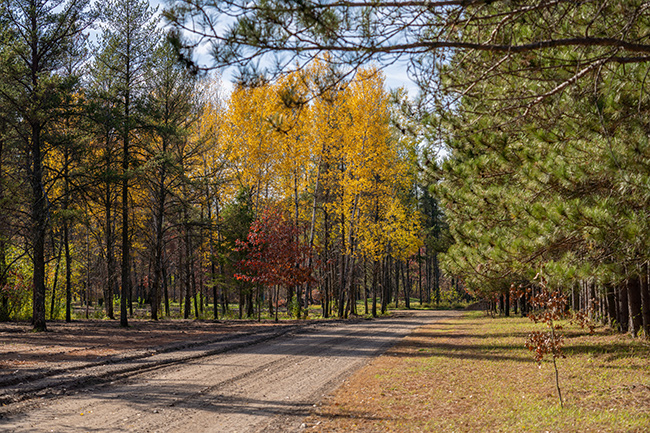 75th Street
80th Street
110th Street
Arielle Drive
Atwater Court
Barrows Avenue
Black Bear Trail
Black Bear Circle
Boulder Court
Brandon Way
Brent Drive
Brians Way
Buffalo Creek Circle
Buffalo Creek Road
Burr Lane
Canary Street
Catherines Way
Cook Road
Craig Road
Crow Wing Heights Drive
Cuyuna Avenue
Depot Street
DeVries Road
Erin Road
Estate Circle
Estate Circle Drive
Estate Drive
Forest Heights Circle
Forest Heights Drive
Golden Oaks Drive
Gorron Road
Heron Street
Holmes Avenue
Home Place Drive
Jay Street
Joshua Lane
Leaf Lane
Libby Lane
Lone Oak Circle
Lone Oak Drive
Lone Oak Road
Maple Leaf Circle
Porcupine Path
Quail Street
Ravenswood Road
Riverwood Circle
Robin Street
Roscoe Road
Sand Creek Circle
Sophies Way
South Oaks Road
Stone Ridge Drive
Stonewood Court
Strong Avenue
Sweet Road
Town Hall Street
Wels Avenue
Wetherbee Road
Wild Rice Road
Wilson School Avenue
---
Please Remember: Before you build an entrance onto a township road, you must first obtain an entry permit by attending a town board meeting or by calling Doug Kern at 218-820-2021. The permit fee is $50. Any second entrance accessing the same property must have prior town board approval. A temporary entrance requires a permit with a $250 deposit. $200 will be returned after the temporary entrance is removed to the Road Supervisor's satisfaction.
Pocket Gophers Bounty!

Pocket gophers can cause a great deal of damage to town roads. We offer a bounty of $2.00 per pair of front pocket gopher feet. Present them at any Regular Town Board Meeting. Gophers trapped along roadways in Crow Wing Township only please!